We are Melbourne's trusted supplier of cool room panels & solutions, because we have the skills, technology and know-how to get the job done right. We offer both custom designed and do-it-yourself cool room and cold storage options.
Our cool room panels are made to withstand the pressures of high use. Burton Industries coolroom panels are:
Burton Industries provides coolroom panels with COLORBOND® Intramax® steel and an EPS Core*.
Cool Room Panels
We have six different sizes of cool room panels:
Coolroom Manufacture & Install
We have been manufacturing cool room panels in Melbourne for nearly 50 years. You have the option of picking up your panels from our factory, having them delivered or even having them supplied and installed by our professional staff.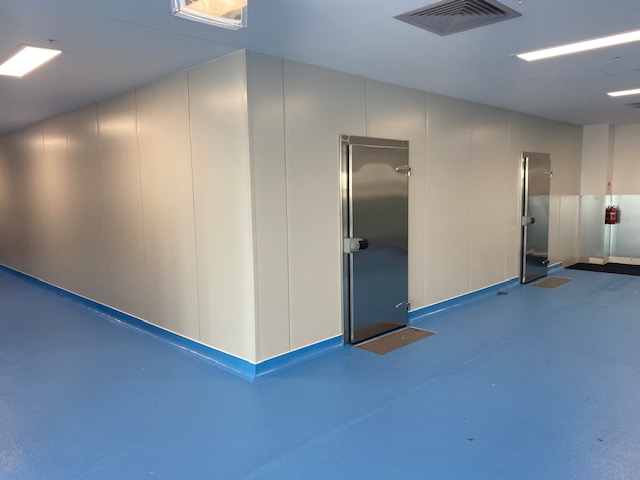 Custom Designed Coolroom For Sale
When you want to order a custom-designed cool room, we start with an onsite inspection. This allows us to understand your requirements for the room and means that we can design a solution that fits the space and your storage and usage needs.
We then manufacture our durable, reliable, insulated thermal panels and custom-made doors. We can also supply and install your refrigeration equipment if required. For this, our team of qualified electrical and lighting technicians will take care of the wiring and the lighting. We also have a flooring team who can install tough and durable concrete flooring.
Contact Us For Custom Designed Cold Storage
Case Studies
Here is a selection of happy customers and clients that we have been able to supply with quality coolroom panels.

Called in for 1 x length of channelNot only was the gentleman very helpful but ended up giving me a piece with minimal damage for free !You can't beat that

Steve Haynes
22:59 07 Feb 23

dilshan Sandeepa
20:04 20 Oct 22

Samantha Burton
03:11 23 Nov 20
C&M Coolroom Services have been working together with Burton Industries for nearly 30 years. I have always found Burton Industries very helpful, reliable and provide a very high level of quality service.I am happy to recommend Burton Industries for any of your insulated panel and door requirements.Mark ConnellyC&M Coolroom Services

Mark CMCoolroom
02:00 25 Aug 20
Great Family Business with a can do attitude which makes it easy to get the job done

Terry Martin
09:14 24 Aug 20
The boys at Burton went out of their way to make sure we got the job done on time. Thanks Glenn

Deb Farley
06:46 12 Jul 18
About Burton Industries
A leading manufacturer of cool room solutions
For more than 50 years, Burton Group has been one of Melbourne's leading suppliers of cool rooms, cold storage and commercial refrigeration solutions.
We are one of the few Melbourne suppliers with the in-house technology and equipment to manufacture and install a range of customised or pre-packaged cool room solutions for restaurants, cafes, supermarkets, fast food outlets, aged care facilities, commercial kitchens, agricultural producers, food manufacturers and many others.
Give us a call today on
03 9729 8155
Homepage new