Welcome to Burton Industries' blog! Every month, we plan on bringing you news about Burton Industries and the coolroom construction industry.
But where to begin?

How about at the very beginning?
This month, we're giving you a brief history of Burton Industries.
The beginning of Burton Industries
The year was 1969. Wally Burton was a carpenter. He was doing a lot of jobs for Melbourne's agricultural and hospitality businesses. A number of them were looking for high quality coolrooms. Melbourne's hospitality industry was much smaller then, but it was soon to grow, and Wally saw the need for quality custom coolroom construction in Melbourne. So, with his partner, Wally started Burton-Turner Cool Rooms.
The Burton Boys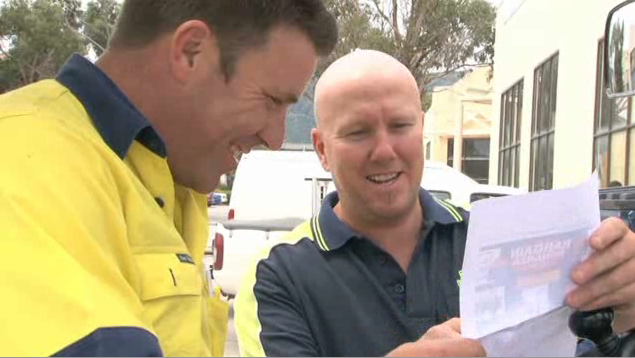 In the early 1970s, Peter and Neil came aboard. They didn't call their boss Mr Burton. They called him Dad. They started working with us over 45 years ago and ever since, Burton Industries has been a proud family business.
The younger brothers of Neil and Peter, Glenn and Garry, started working on-site in the mid-nineties. They worked from the ground up to really understand the family business. Now supervisors, the pair continue their father's work in Melbourne's coolroom construction industry.
Like his father before him, and Glenn and Garry after him, Neil started his coolroom construction career on-site, building coolroom doors and freezer cabinets for companies like Safeway and Coles. Peter started in the office, learning the ins-and-outs of the coolroom industry from the administration-side of things.
Growth and Change
Wally and Mr Turner started Burton-Turner Cool Rooms in Dissik St, Cheltenham. A few years later, when Peter and Neil started working and the company expanded, we moved to Reid St, Mordialloc. We started a second branch in Dandenong, Burton-Turner Modular Systems, in 1979. Our work was now divided between the two locations: Burton-Turner Modular Systems made the coolroom panels and built the rooms, while Burton-Turner Cool Rooms built doors and deli cabinets. In 1984, with another move, the two branches recombined. Still called Burton-Turner Cool Rooms, the business as it is now started to form. Three Burton boys were in the office, and two more on-site.
Burton Industries Today
In 1991, Wally retired. After watching and working with him to grow Burton-Turner Cool Rooms for three decades, it was now Peter and Neil's turn at the helm. They brought in Cliff Still and Don Isles to manage the growing demands of the business. The same year, the business moved to its current location in Kilsyth to accommodate the team and the state's growing demand for coolroom panels, doors and installations. We have been in the same location ever since, for 23 years. Burton has been a family business since the beginning, and in 1995, we changed our name to reflect how much work the Burton family, from Wally onwards, put into the business. We became Burton Industries.
For almost fifty years, we have specialised in coolrooms, freezers, coolroom panels, doors and parts. Over the years, we have grown and moved the business, and developed and refined our products, but we have always been a family business. And we have always been a business dedicated to quality. So for all your sandwich panel needs in Melbourne, from deli cabinets to walk-in freezer rooms, contact Burton Industries today.